Welcome to York Road Pre-School.
Our friendly pre-school is open Monday to Friday from 12.30pm to 3.30pm, where your child can have lots of fun, whilst learning through their play.
Our preschool is situated in the grounds of York Road Nursery School and we are very lucky to be able to use the nursery school's wide range of resources.
Our team is very dedicated in helping to make your child's preschool experience a very special time as we help to make some happy memories. Our ratio is 1:4
The Team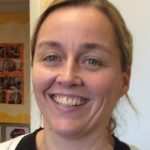 Diane Frainer – Headteacher & Senco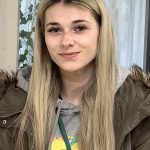 Libby Young – Learning Support Assistant
Pippa Yarwood – Pre-School Assistant & Keyworker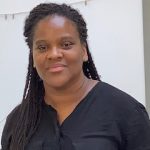 Michelle Wright – Pre-School Assistant & Keyworker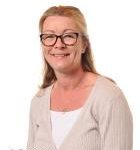 Joanne Brown – Learning Support Assistant
2 Year Old Provision at York Road Nursery School
The provision is for families who are on a lower income, and SEN children's families, who are entitled to '2 year Old Funding'. We also have a limited number of spaces (minimum of 3 sessions per week), for fee paying families at a cost of £24.00 per session. This will be rising to £25.50 per session as from September 2022.
Your 2-year-old can get free early education and childcare if you live in England and get one of the following benefits:
• Income Support
• Income-based Jobseeker's Allowance (JSA)
• Income-related Employment and Support Allowance (ESA)
• Universal Credit – if you and your partner have a combined income from work of £15,400 or less a year, after tax
• Tax credits and you have an income of £16,190 or less a year, before tax
• The guaranteed element of State Pension Credit
• Support through part 6 of the Immigration and Asylum Act
• The Working Tax Credit 4-week run on (the payment you get when you stop qualifying for Working Tax Credit)
A child can also get free early education and childcare if any of the following apply:
• They're looked after by a local council
• They have an education, health and care (EHC) plan
• They get Disability Living Allowance
• They've left care under a special guardianship order, child arrangements order or adoption order
To find out if you are eligible please go to:
http://www.gov.uk/help-with-childcare-costs/free-childcare-2-year-olds
If you think you may be eligible and can provide evidence of the required documents please contact York Road's School Office to apply for a space.
You can do this by emailing – admin@yorkroad.herts.sch.uk or calling on 01462 459127
Your child's date of birth helps us to work out when your child would start at Preschool.
· If your child is 2 before 31st August they would be due start in September
· If your child is 2 before 31st December they would be due start in the January
· if your child is 2 before 31st March they would be due to start in April All of the above, is subject to space permitting.
The maximum number of children that can attend each session is 12.
What does our 2 year old provision offer?

We are known as 'York Road Pre-School'.
We offer high quality childcare for 2-3 year olds the year before they are due to start their Nursery year.
We offer 12 afternoon places from 12.30-3.30pm each day, term time only.
The staff team consist of a '2 Year Old Leader' who is a Level 3 qualified Nursery Nurse and  supported by two Nursery Assistants.
A daily healthy snack will be provided by the Pre-School which will consist of fresh fruit and vegetables. All allergies will be catered for.
You will be asked to provide your child's own nappies and wipes and to bring in a bag of spare clothes each day.
Any parents or carers who have children with medical or health needs should inform the Headteacher as soon as possible so that training for staff and/or support can be put in place if necessary.
Any parents or carers who have children with Special Educational Needs or Disability needs should inform the Headteacher as soon as possible so that training for staff and/or support can be put in place if necessary.
Please contact the pre-School for specific questions about your child or the school office for applications and general enquiries on admin@yorkroad.herts.sch.uk
We do offer a small amount of fee paying places; please contact; admin@yorkroad.herts.sch.uk for more information.
12.30pm – Children arrive with a named bag, containing a change of
clothing, nappies, wipes.
12.30 – 13.10 Free play- children choose an activity they wish to do
13.10 – 13.40 Outside play – children enjoy our climbing apparatus, ride on toys, balls and
bats (weather permitting).
13.40 – 14.00 Children enjoy a healthy snack that is supplied
14.00 – 14.20 Adult led focused activity – children will be guided to do an activity
helping to develop their confidence, concentration, turn taking and sharing
skills
14.20 – 14.45 Nappy changes followed by visiting one of our many resources e g. Sensory
Room, Home Corner, Mud kitchen
14.45 – 15.15 Children return to Pre School to finish off the adult led focused activity or Play outside (weather permitting) or free play inside
15.15 – 15.25 Story and rhyme time
15.25 –  Coats on ready for children to leave
15.30 – Home Time
Our SEND Children
At York Road Preschool we are an inclusive setting and work closely with parent(s), our SENCO Diane Frainer and outside agencies, to best support your child's individual learning needs. We plan for your child's individual needs and interests whilst giving them a balanced experience within the Early Years Foundation Stage (EYFS) framework. Our planned activities are adapted so your children can access the activity regardless of their individual needs. Within our preschool we provide lots of sensory experiences such as cause and effect toys, messy play, and music activities. We are very lucky to have access to the Sensory Room within the York Road Nursery School, where the children can enjoy a calmer atmosphere, enjoy the bubble tubes, music and the selection of toys and books.
The children are assessed regularly to help monitor their progress. If there are any concerns we arrange to meet with the parent(s), our SENCO and ask support from the appropriate outside agencies.
Early Years Foundation Stage

We follow the Early Years Foundation Stage (EYFS), where our learning is divided up into 7 different areas:-
1) Communication and Language.
The children are encouraged to listen to many stories, songs, nursery rhymes and simple instructions. Our library area in the preschool provides books that your children can chose to look at by themselves or invite an adult to share the experience with them.
The adults model the appropriate use of language to help your children learn new words and help to express themselves through their speech.
2) Literacy
Reading
As a preschool we share a story every afternoon and together we learn how to handle the books. As well as the preschool library we have a main library inside the main York Road Nursery School where the children can visit and are encouraged to choose a book to take home to be shared with their family.
Writing
We offer the children lots of opportunities to practice their mark making skills to help with their fine motor skills by using pencils, felt tip pens, crayons and chalks for both their inside and outside creations.
3) Physical Development
Our outdoor area provides the children the space to run around, to play on the ride on toys and encourage their coordination by using bats and balls to help support their hand and eye coordination.
We take part in lots of messy play activities where the children can create and express themselves through their artwork by using lots of different resources including sand play, water play, paints and sticking.
We use the main nursery playground where the children can explore the larger garden area and climb on the equipment.
4) Personal, Social and Emotional Self Confidence and Self Awareness
We help to support your child as they develop their confidence by encouraging them to achieve their full potential, their individual goals and to express their own feelings. To support your child to feel valued, safe, and secure.
Managing Feelings and Behaviour
We help to support your child's feelings by being there to offer them support when needed. We help to encourage your child to follow simple boundaries and routines that helps them understand and follow the daily routine.
Making Relationships
We help your child to feel safe, secure and included in our friendly environment so they begin to grow in confidence as they play alongside other children. We are consistent in how we interact and communicate with your child helping to form a good relationship with them as we become good role models for your child.
5) Understanding the World People and Communities
The children enjoy looking through their family books and sharing photographs of important people with us. Some of the children choose to bring in toys from home which we will talk about, either on a one to one basis or, if the child would like to, within a group activity.
 The World
We encourage the children to take notice of their environment e.g. different flowers and leaves, the different shapes and colours of the trees, the planes in the sky, the sounds that different vehicles make. We encourage the children to take part in bug hunt's to see what we can find.
Technology
We encourage the children to operate the remote control cars so that they can decide and control in which direction the cars move. We encourage the use of Ipads so the children can begin to learn simple ICT skills.
6) Maths
The preschool has lots of different puzzles from simple peg puzzles to more complex floor puzzles; we encourage building and balancing with our building blocks, sorting the different shaped bricks into the shape sorter and talk about the different shapes we are using.
The children enjoy looking through their family books, where they can begin to notice how many people are in the photo and who is the tallest and who the smallest.
7) Expressive Arts and Design
Children enjoy exploring their environment in different ways. We encourage the children to join in with their favourite songs by either singing along or, if they prefer, to join in with the actions. Within group time we encourage the children to move to music, play ring games, have fun making different sounds with the musical instruments and to have fun with Dough Disco.
Transition is a big step in your child's life as they get ready to move from a preschool into a larger and busier setting.
At York Road we plan ahead for this big step to ensure every child has a positive experience. As your child's time with preschool comes to an end, parent(s) will have the choice for their child to join the York Road Nursery School. If parent(s) decide that this is the correct move for their child, the school office will pass on any relevant information and keep parent(s) updated and informed of when their child will move up to the Nursery School.
Once parent(s) have accepted a place within the Nursery School, the Preschool staff and Nursery School teachers, will liaise and arrange a convenient time once a week, usually within the term before they move, when your child can visit the Nursery School with their Key Worker. Your child will meet their new teacher and be introduced to their new peers. Your child will have the opportunity to explore the new setting, visiting the different rooms and outside space helping your child to grow in confidence before moving onto Nursery. Once your child seems comfortable and happy then their Key Worker will step back so your child can explore independently knowing their new teacher will be there to offer some extra support if needed.